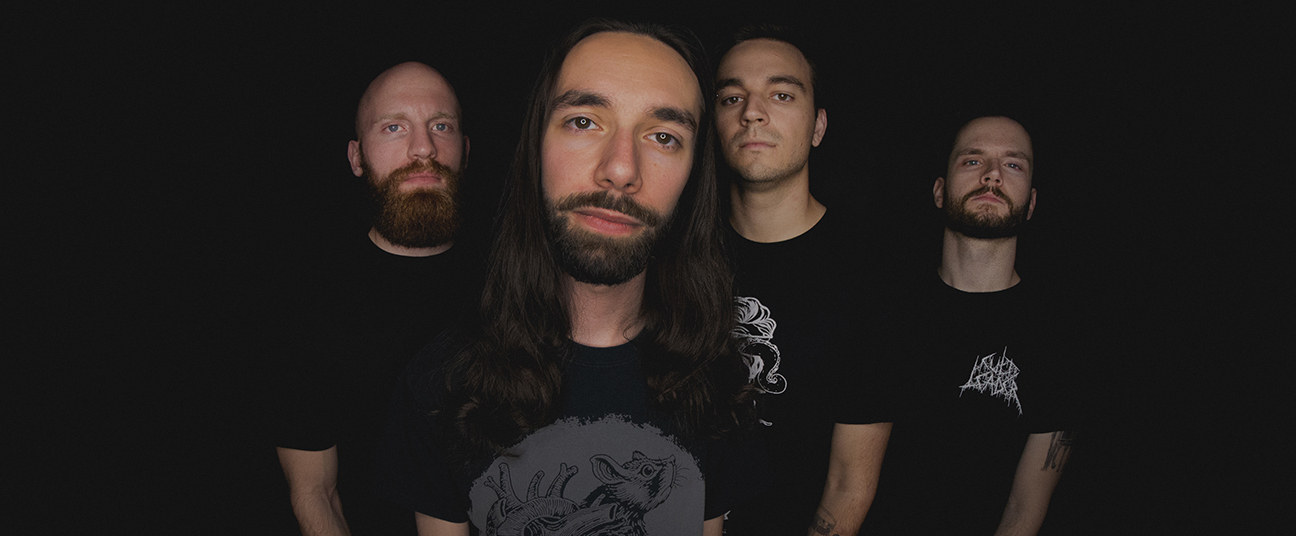 Bio
Hailing from Wilkes-Barre, Pennsylvania, the four piece mathcore/metalcore band Toothless fuses the chaotic elements of bands like The Chariot and The Dillinger Escape Plan with heavy riffs and melodies along the lines of Norma Jean and Every Time I Die.
Toothless found its beginnings in mid-2015 with guitarist Eric Novroski and drummer James Slattery. The two slowly recruited bassist Scott Wood and another guitarist, Bob Dudash. After trying out a few vocalists, they had found Travis Antoniello to fill the role of the frontman. The five wrote and recorded the material for their first EP release, before Bob Dudash had to leave the band in April 2016, having his position filled by Brian Zannetti.
In June 2016, the band released their first self-titled EP, "Toothless - EP", featuring chaotic tracks like "Sensory Deprivation", and more hardcore-oriented tracks like "Ennui".
In March 2018, "Red - EP" was released, showcasing Brian's more technical style with the frantic opener, "Mask". The band also tapped into their post-rock influences on the track "Subtle", before closing the EP with the crushing title track, "Red". Shortly after the release of this second EP, Scott Wood chose to leave the band, having his role filled by Mark Naples.
The single "Comfort" was released in May 2019 with an accompanying virtual reality music video. All releases up to this point were self-produced by members of the band at Novro Studios.
In January 2020, Mark left the band and Eric took his place on bass.
May of 2020 saw the release of the "Misinformed" EP, recorded at Silver Bullet Studios with Greg Thomas (END, Misery Signals) and Chris Teti (The World Is a Beautiful Place & I Am No Longer Afraid to Die). The band shot a music video for the single "Grinner", featuring vocalist Justin Bonitz (Tallah, Hungry Lights).